---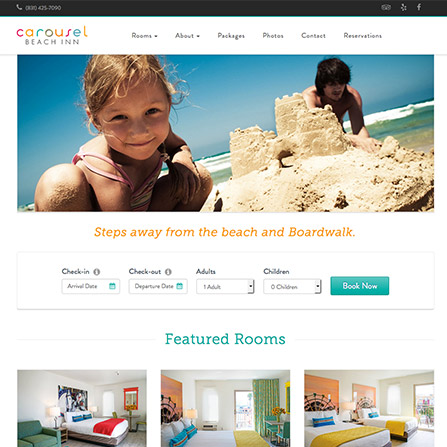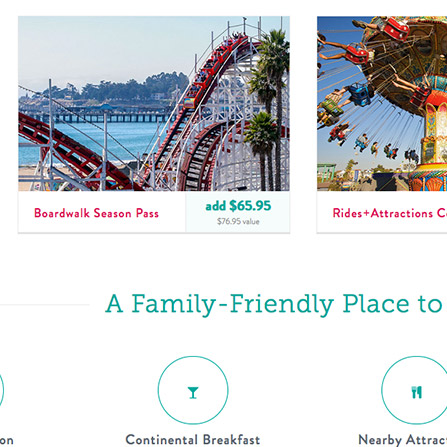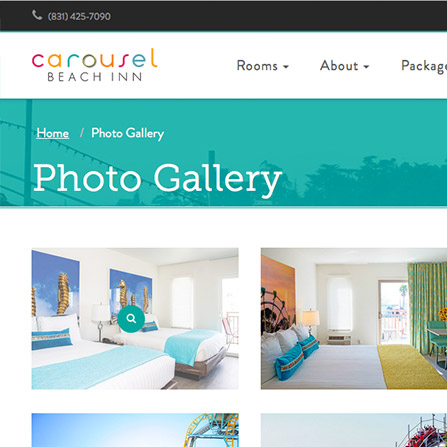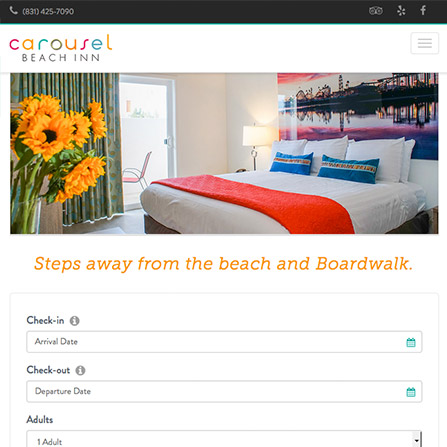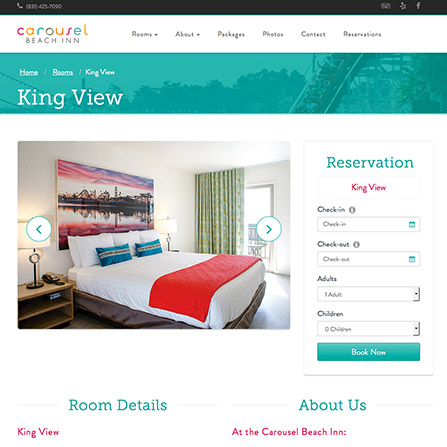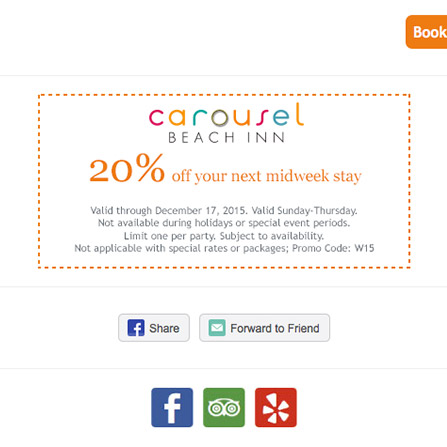 Project Description
Beautiful Responsive Website for Hotel near the Santa Cruz Beach Boardwalk.
Live Preview
Skills:

Web Design
Web Development
Newsletter

Client:
---
Their contributions to our online projects are greatly valued with both effective suggestions, responsive turnarounds and technical knowledge. Their enthusiasm and independent drive to become personally involved in our clients has greatly improved our online presence for both our websites and social media.
Sondra WoodsAdvertising Director, Santa Cruz Seaside Co. / Santa Cruz Beach Boardwalk
Their attention to detail, promptness, and creative suggestions made it clear that they really love web design and care about their customers, and the elegant end result clearly demonstrates their expertise in the field.
Rob LovejoyChief Information Officer, Mercury Air Group
They really listened to the issues we hoped to address, and found great solutions to make my job easier...Best of all, they were extremely helpful and patient in teaching me how to get the most out of the Newsroom's new functionality. I'm very happy with the finished product!
Brigid FullerCommunications Manager, Santa Cruz Beach Boardwalk
We really "lucked out". They took the initiative and came up with excellent, sustainable solutions for the problems we faced. Their turnaround time was very fast and they consistently delivered quality product ahead of schedule. I could not imagine a better partner to have working on a project of this size.
John MauceriWeb Administrator, Cabrillo College
They have exceeded our expectations with the quality and timeliness of all the work they have provided us, all while maintaining superb communication as well as keeping costs at or below the quoted rates. We at Final Mile Logistics would highly recommend their services and would be happy to act as a referral for future projects.
Doug WhitfieldMarketing Manager, Final Miles Logistics
They delivered on all our requirements: management, communication, content and design. Dan was a great team member and leader; keeping us on track and delivering a great product... I would recommend his work to anyone wanting a cost-efficient and professional design.
Mary Jo WilliamsChief Operating Officer, Bay Area Community Resources
They were flexible, punctual, creative, made helpful suggestions, were clear about the information he needed, and produced a published product that was professional-looking, aesthetically pleasing and easy to navigate.
Rachel MayoDean of Education Centers, Cabrillo College
They not only made the whole process feel easy, but their ideas helped us build a professional, clean and appealing web site which we are really proud of... They were able to present us with a layout and color scheme in a surprisingly short time... Definitely someone I would work with again and would recommend to others.
Clive B. LangeveldtExecutive Vice President, Hermes Aviation
Stunning Peak Media has the experience we needed to ensure our website had broad appeal for all of our partners. As novices, we've found them quite helpful in making technical concepts clear, and have valued their guidance in making the decisions that best fit our needs,
Audries BlakeInterim Tech Prep Director, Cabrillo College
The website they designed far exceeded our expectations. It is organized, handsome and well constructed... They spent a few hours training a staff member who had no prior experience. She now proficiently updates the site and creates new pages.
Melinda SilversteinExecutive Director, Cabrillo College Foundation